Ballooning Is The Most Spontaneous Sport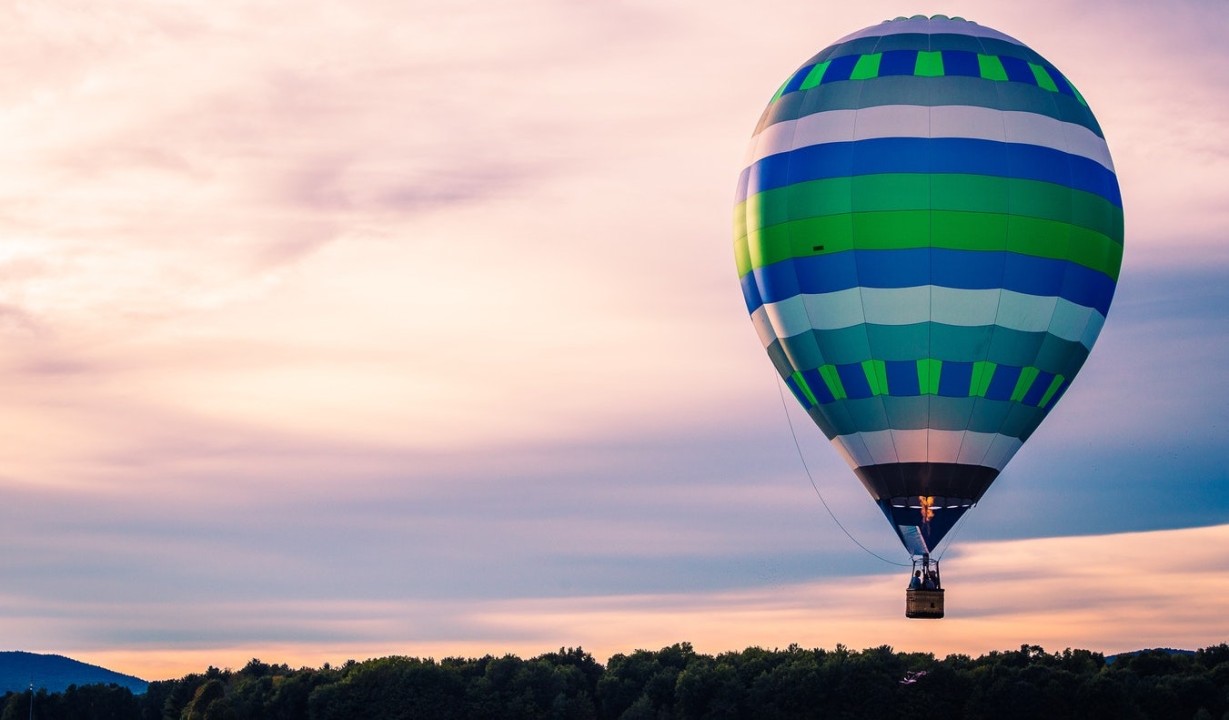 Hot air ballooning is the most unpredictable, recreational sport due to its weather dependency.
By: Chris Antonious, President of Vitae Sports & Entertainment


December 23, 2019
You heard it here first, ballooning is the most spontaneous sport!
Hot air balloons are completely dependent on the wind for their movement, and great skills and judgement are required to interpret potential changes of wind direction at various altitudes. Today ballooning is a very popular sport, and one that is constantly growing. Many balloonists compete in races, target games, and set pace on speed records and duration distances, and some enjoy the thrill of unorthodox terrain. Ballooning can rank with other outdoor sports such as boating or off-road mountain biking.
In hot air balloon competitions, pilots use the wind shifts at different altitudes to navigate to carefully positioned goals. Balloons carry GPS flight recorders and tracking units to record its position and coordinates, which enables the scorers to download each balloon course and calculate the results. In some competitions, spectators are also keyed in on this information to share in the excitement. Pilots and crews can compete for several days of fierce racing with one to two flights per day.
So, how is it scored, and how do pilots win?
For tasks with targets and markers, a team of judges measure distances from dropped markers to the center of the target. Flying performances are also analyzed using the data from the flight recorder, with penalties awarded for any rule infringements. Pilots are awarded points for good performance, not only for hitting markers or long distance, but also flying high or hugging the contours of the land while using competitors' movement for wind information. Ground crew are allowed to relay information about changes in low level winds.
Competition balloons are called 'racers' and have a more streamlined shape to enable the climb and descend more quickly. Special shaped balloons, like cartoon characters, are not allowed to compete as they are considerably less maneuverable. Racer balloons bring advantages, but normal shaped balloons can be flown in competition as well.
Ballooning is an exciting sport for spectators and brings a challenge for pilots, testing their skill and judgement.
Come fly with us at the Up Up and Away Florida Hot Air Balloon Festival from February 28 – March 1, 2020!
We will transform Central Florida's skyline into a mix of bright, brilliant colors as the balloons launch at the Sun n' Fun Expo Campus, home to the second largest aviation show in North America. This three-day festival will take-off a weekend featuring balloon launches, tethered balloon rides, picturesque balloon glows, various food and beverage options, arts and crafts vendors, live music, and fun for the entire family.
Purchase your tickets today, and visit upupandawayflorida.com/buy-tickets/ today!